News
---
---
We are featured
The Belly Bug Belly
as a "What's New" reading pick for kids in our May/June Calgary's Child Magazine print issue.
Click Here to View
---
NY1 Interview, February 20, 2015
NY1 Interview, Sabrina Panfilo
Archway Publishing: YouTube Preview, The Belly Bug Bully
---
Archway Publishing: Online Radio Interview, The Belly Bug Bully
---
January 11, 2015: TogiNet Radio. Interview with J.
---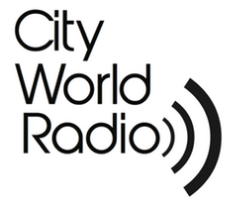 Interview with Bill Russo, CityWorld
---
---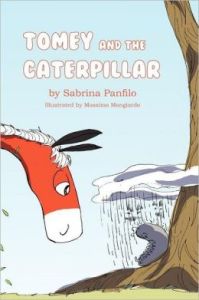 Tomey and the Caterpillar
By Sabrina Panfilo, Illustrated
by Massimo Mongiardo (Vantage Press)
This isn't the first time a caterpillar has graced the pages of a children's picture book. And while Eric Carle's famous multi-legged creature was very hungry, former Post reporter Panfilo brings us one who is very lonely. In her rhyming take, Tomey, a red pony with its own issues, best friends the caterpillar who is sad due to, among other things, a lack of color. It offers simple lessons encouraging self-esteem.
---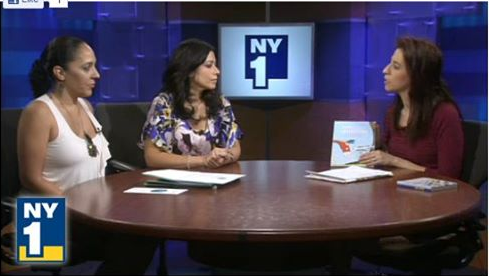 NY1 News Interview, June 2012
Two S.I.ers Join War On Bullying
With bullying making national headlines on a near-weekly basis, two Staten Islanders are using their skills and joining the war on bullying.
---
Swiss TV, February 2013
---
Sabrina Panfilo is so talented at writing for different age ranges. I am sure that it comes from being an elementary school teacher. She has had to learn to deal with the who gambit of kids. I was wanting to share this with our local head start program.
They have been dealing with bullying and not-so-nice peers. Tomey and the Caterpillar is an inspiring story about being proud of who you are and being confident in your individuality. Tomey, an awkward red pony, helps this lonely caterpillar find its colors through personal strength and positive self-esteem.
She also has a board flip book. I love these. You get two stories for the price of one! The first half of the book is Cosmo's Crave and the second is Guppy's Gall. Both are by Sabrina Panfilo. Cosmo's Crave is about a Yorkshire terrier pup, Cosmo, who constantly craves attention day in and day out.
This affectionate little pup is one you cannot live without – a tale of love, loyalty, and friendship. Guppy's Gall encourages children of all ages to be brave when confronted with the unfamiliar. It makes me think of all the shadows that are on the walls at night. Til we turn the light on and see it is all just everyday items.
Lenore Webb, GOODREADS.COM
---

Sabrina Panfilo Featured on The Portsmouth ReviewNorthern New England and Beyond – Reviews of Local and National Arts for The Belly Bug Bully – Read More…